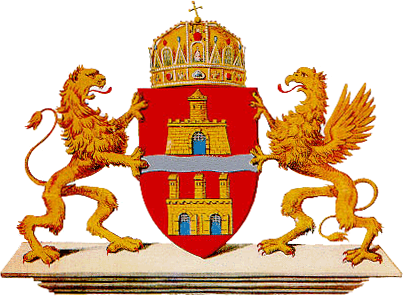 Budapest Coat of Arms
The 7th International Symposium of the "Europe" Lodges was held in Budapest and Gyöngyös, during 09-11 May 2014. Budapest is the capital city of Hungary, built on both shores of the Danube River. It is a beautiful city, speaking of the mystic of 2 in 1, as it is formed from two cities, Buda and Pesta. It is plenty of majestic imperial buildings, very clean, very civilized, a delight to the eyes of a traveller. Its bridges over the Danube are an architectural splendour. Gyöngyös, on the other hand, is the town where our Hungarian Brothers are currently working. It is located in the Heves county, 80 km east of Budapest. Its main monuments are the Franciscan cathedral and the Orczy Palace.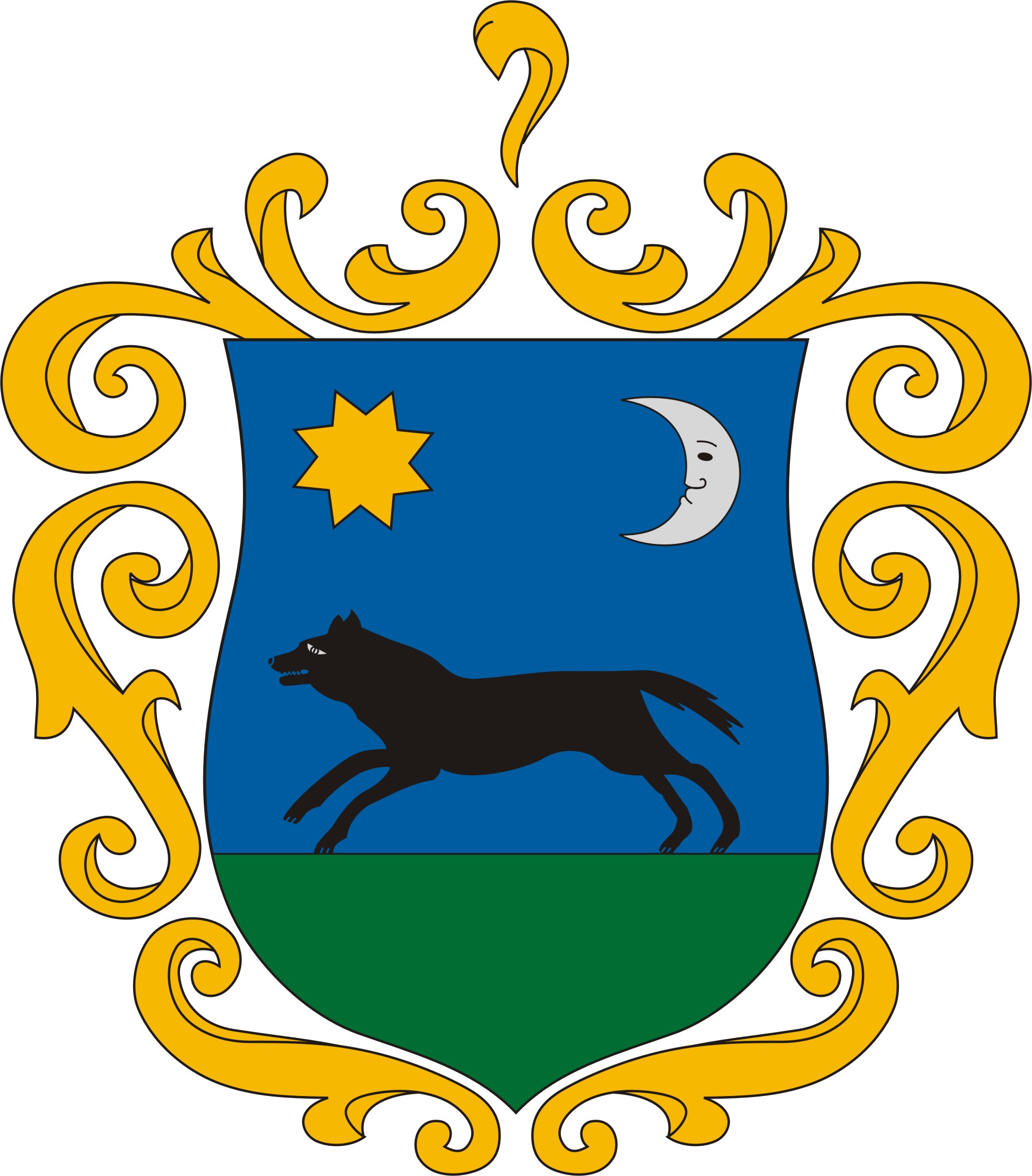 Gyongyos Coat of Arms
Here is the list of attendant Lodges:
• Europa, No. 765 from Riccione, Italy
• Europa 92, No. 1078 from Florence, Italy
• Europa No. 1165 from Cagliari, Italy
• Chaine d'Union Europeenne No. 183 from Longwy, France
• Europa zu Neuen Welten from Wien, Austria
• Europa Unita, No. 27 from Bucharest, Romania
• Europa, No. 27 from Belgrade, Serbia
• Europa from Tuzla , Bosnia and Hertzegovina
• Porta d'Europa No 1390 from Ispra, Italy
• Európa Akáca a Mátraalján from Gyöngyös, Hungary
• Europa No. 162 from Athens, Grece
• Europa No. 1444 from Taranto, Italy
• Les Europeens No. 1051 from Neuilly sur Seine, France
• Europa Olympica No. 56 from Barcelona, Spain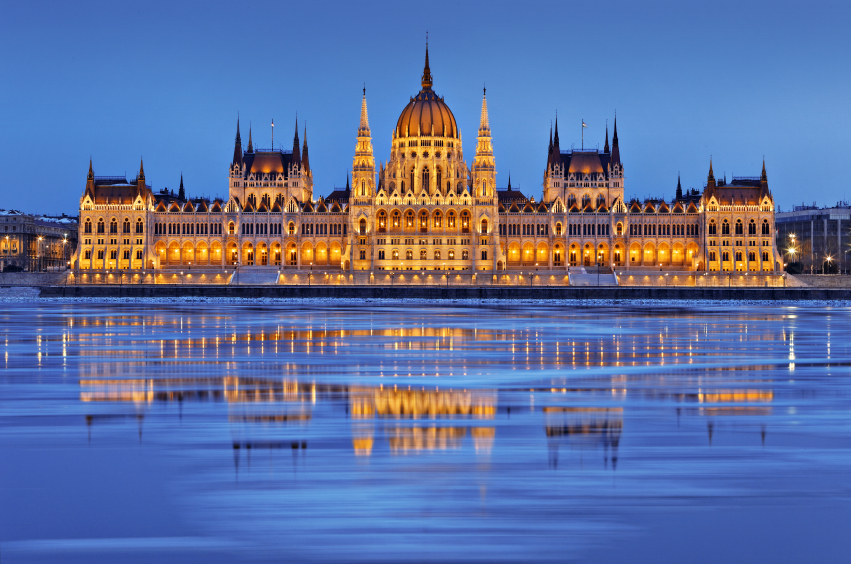 The Hungarian Parliament
On Friday, the 09th of May, the meeting of Wise Men Committee and Worshipful Masters Assembly took place at Mercure Hotel from Buda. As the agenda was quite heavy, the discussions went on the next day, in the morning during which we've approved the Europe Lodges Web Site and the Regulations of the Symposium.
But meanwhile, Friday evening, our Hungarian Brothers prepared a beautiful surprise: a trip on a leisure ship on the Danube River. Excellent moment, excellent music, excellent food, excellent Hungarian wine, excellent fraternal joy!
Saturday in the morning, after finishing the meeting of Wise Men Committee and Worshipful Masters Assembly, we opened the works of our International Symposium, which had the theme "The Law of Freemasons - Lörinz Orczy".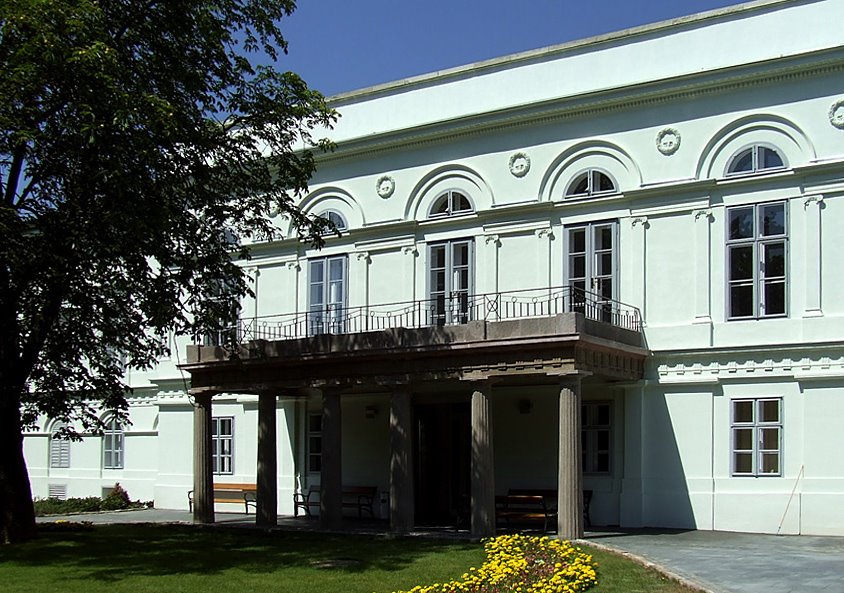 Orczy Palace
Saturday in the afternoon we left for Gyöngyös. Here, we first attended the inauguration of the statue of Franciscan Brother Szalez Kiss and an ecumenical memorial worship at the Franciscan cathedral. Then, we began the Ritual Work, which was honored by the presence of M\ W\ Bro\ Akos A\ S\, Grand Master of the Grand Symbolic Lodge of Hungary.
In the evening, we were all invited at a huge Gala Dinner, organized in a huge building: the Orczy Palace. We ate, we drank, we sang our national anthems, and we filled the place with so much love and joy, that it might last forever!